Last December, Facebook started testing its video ads for advertisers who wanted to use motion-based ads on the platform.
Video is a great way to tell a story, using sight, sound and motion – perfect for the arts!
These ad units aren't just "flashy," however. According to Facebook, video ads, and especially Facebook video ads, are particularly engaging. With over 3 billion views per day, Facebook videos are favored in the Facebook algorithm over other types of videos, so you're more likely to see a Facebook video than from another source such as YouTube or other publishers' sites.
Facebook Video Engagement
What's interesting is the amount of interactive engagement that resides in the video-friendly audience.Facebook claims that people who are exposed to videos on Facebook are more likely to upload their own videos. The number of video posts per person on Facebook has actually increased by almost 95% this year, and video viewing has increased by over 50%. This indicates that video is generally in everyone's favor, whether they are posting or watching. With over 4 billion views per day, Facebook video certainly isn't struggling behind YouTube.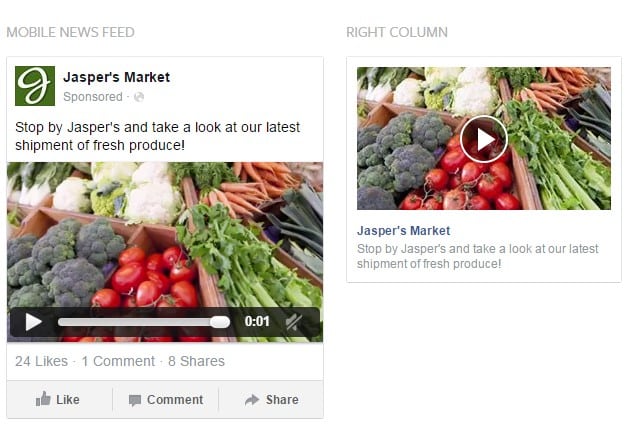 The Mobile Consideration
Mobile and video is a winning combination, so Facebook is the perfect environment for video. According to a recent comScore Mobile App Report, People spend more time on Facebook than the rest of major mobile properties combined.
Your Patrons Are On Facebook
According to Facebook, people return to the Facebook News Feed approximately 14 times per day. This indicates that there are several potential touchpoints each day between you and your patrons or potential patrons. Are you making the most of those 14 potential interactions?
Patrons of the arts, who tend to be educated and affluent, regularly consume media across multiple channels and even devices. Advanced digital marketers can market to these audiences on Facebook and beyond with granular and accurate targeting based on demographics, interests, location, and more. What's not to "Like" about that?