At this year's Google Marketing Live, Google unveiled a variety of new ad formats to take advantage of in the coming months. One highly-anticipated addition is Gallery Ads, a new visual search ad format that's expected to be available to all advertisers by late 2019.
What are Gallery Ads and how do they work?
Gallery Ads will add a visual and interactive component to traditional text-based search ads. Historically, search ads have been text-only but with Gallery Ads, advertisers will have the ability to include up to eight swipeable images.
Users can either swipe left to right through the images in the ad unit or click on an image to expand the gallery vertically, with the ability to scroll up and down through the images. Any further click on the ad or click on the headline will take users to the website.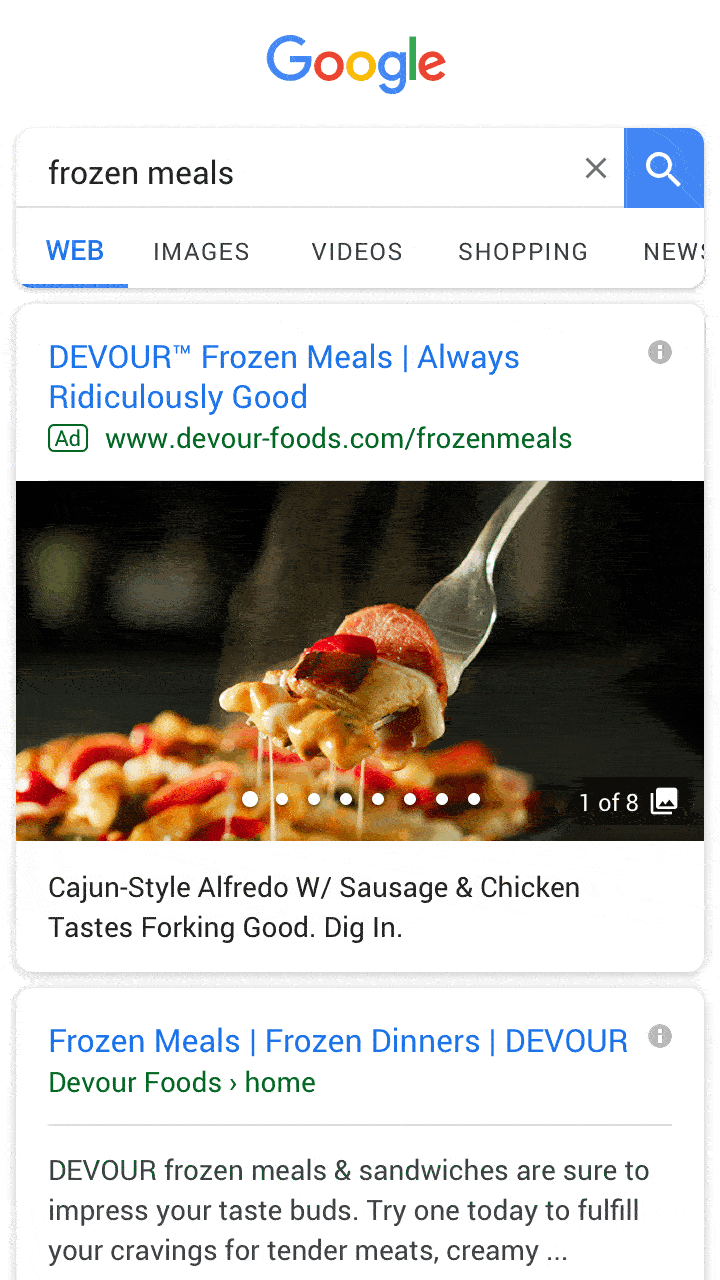 Ad Specifications:
4-8 images

A 70-character description for each image

Up to three unique headlines to test
Each card will have an image and 70-character description. Only one headline will show at a time and they will rotate to show the best performing headline based on machine learning.
Gallery Ads will run in search campaigns alongside text ads as they are an entirely new and separate ad format. For now, they're strictly designated for mobile and will only be eligible to show in the top spot of the Google Search results.
Who are Gallery Ads best-suited for?
As they are a highly visual ad format, Gallery Ads will most likely have the greatest impact for industries that sell physical products or offer experiences like travel, food, and live events. The visual component will make it easier to communicate what brands have to offer in a wildly engaging format.
If you'd like to discuss how Gallery Ads may fit into your campaigns, feel free to get in touch with us at hello@mogointeractive.com or reach out to your Account Strategist.